Wasatch Yeti Bash: A Festival Unlike Any Other
Celebrate winter, art, entertainment and fun at Ogden, Utah's annual Wasatch Yeti Bash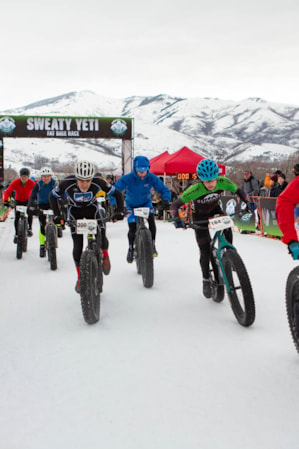 Just a 30-minute drive north of Salt Lake City, Ogden is known as a hub for skiers and snowboarders visiting nearby Snowbasin and Powder Mountain. With so many outdoor activities to do in the Wasatch Mountains, it's easy to forget about the great culture and art scene that's just a few minutes away in downtown Ogden, which has exploded in recent years. Historic 25th Street is laden with shops, bars and art galleries, and it has long been a favorite for both locals and visitors looking for aprés-ski fun.
The Wasatch Yeti Bash, held every first Friday of February, is free to attend and one of the big draws to the area. Held at Union Station at the end of Historic 25th Street, this annual festival celebrates Ogden's role as a winter destination, art hub and overall fun place to be. It's held in conjunction with the monthly First Friday Art Stroll that occurs year-round in Ogden. While the Yeti Bash itself takes place on Friday, it's always followed on Saturday by the Sweaty Yeti Fat Bike Race at Weber County North Fork Park (about 30 minutes north of Ogden).
Here's what you can expect at one of Ogden's most popular winter events.
Friday Night: Food, Drink and Art
With festivities starting at 4 pm, there is no better way to kick off your weekend than the Yeti Bash. A celebration of art and fun, the bash will keep you entertained all night long. If art is what you are craving, start your evening at Union Station browsing around the Winter Arts Market, which showcases the work of local and regional artists. When you are finished shopping, check out all of the art displayed around Union Station and then head down Historic 25th Street and visit all the galleries participating in the First Friday Art Stroll.
If art is not your thing, and you would prefer something more active, you can stretch, bend and find your zen at a free outdoor Yeti Yoga class, organized by the AndShesDopeToo women's collective (Watch: Insider's Guide to Ogden to meet the family behind AndShesDopeToo).
If your art hunting and down dogs have built up an appetite you can stop by the outdoor beer garden, which has both national breweries and local favorites like Roosters Brewing and other Utah brews like Uinta and Moab. There are also food trucks located throughout the bash, giving you plenty of dinner options. Finally, be sure to grab some s'mores at the Ogden Fire Department, which will have an engine on display, making it the perfect stop if you have young kids with you.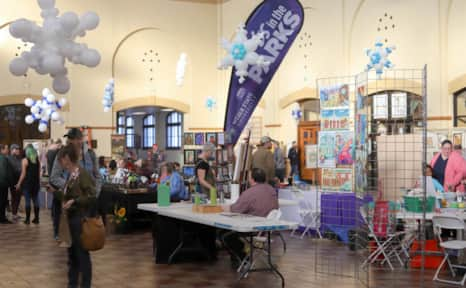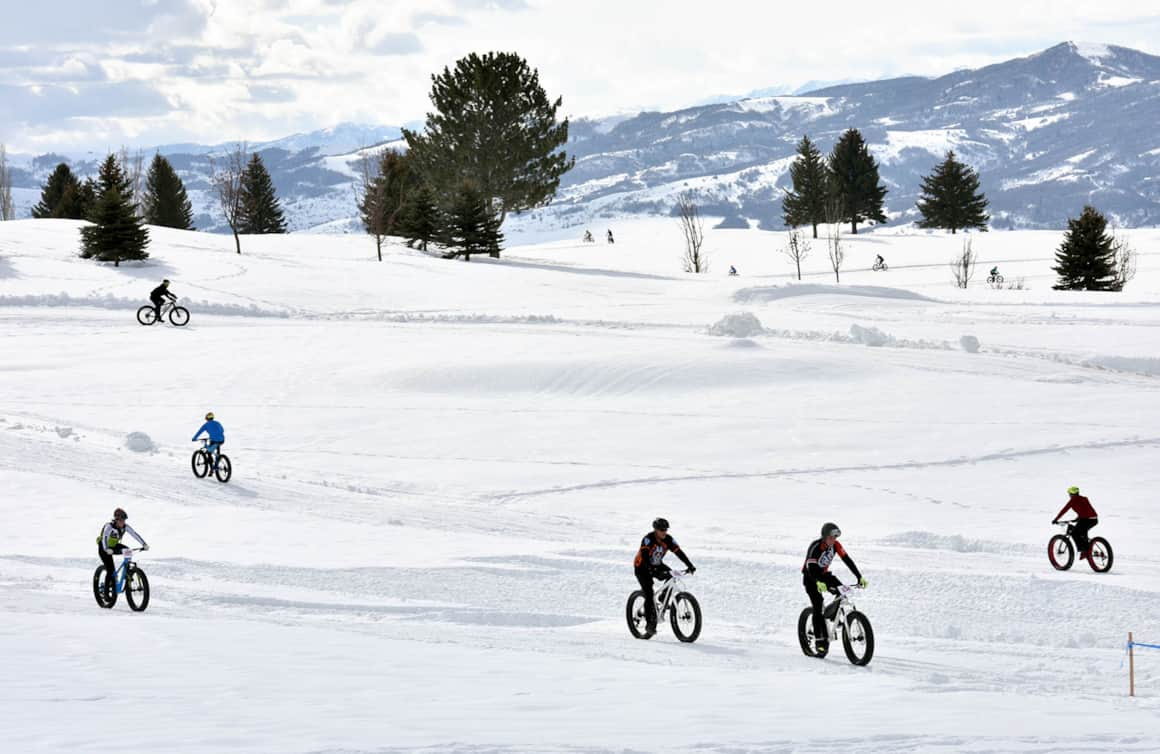 The Yeti Beard Competition
One of the most popular parts of the Wasatch Yeti Bash is the annual beard competition. Held in conjunction with the local Salty Saint Social Club and Facial Hair Society, the contest has upwards of 100 competitors yearly. If you have a natural beard or fine mustache, there's a competition for you. Categories include the Skunkape (mustache only), Yeti (beard under 4 inches), Sasquatch (beard 4-8 inches), and the Abominable Snowman (for beards 8 inches plus). Creative types can grab clippers and enter the Tracks category, which awards prizes for the best partial beard, mutton chops, etc.
Don't fret ladies and littles, there is a category for you both as well. The Whiskerina category is for women and anyone else with a creative artificial beard idea. The Mini-Yeti competition is for kids. The competition is a fun time—even for those who are clean-shaven.
Sweaty Yeti Fat Bike Race
The day after the Wasatch Yeti Bash, check out the annual fat bike race at the Ogden Nordic Center. Located at the foot of Ben Lomond Mountain, the scenic event features beginner, amateur and pro divisions. If you don't have a fat bike, you can rent one from a local shop. (Bingham Cyclery rents a limited number for the Sweaty Yeti at 50 percent off.)
Register for the race online or at the Wasatch Yeti Bash the night before. Prices range from $15 to $50 (early-bird discounts run through January 1). Competitors race on a snowy combined singletrack and widetrack course, which features a 3.7-mile loop. Race distances range from as few as two laps for beginners to six laps for the pros. Not ready to race but still want to be entertained? The Sweaty Yeti is free to watch.
Apres-ski or no, the combination of the Yeti Bash and the Sweaty Yeti make this one of the best weekends to visit Ogden. Whether you want to indulge your artistic side, get active outside, or just enjoy the vibe of a fun community after a day on the slopes, this festival weekend in Ogden will surely leave you smiling and thinking about which crazy beard creations you can bring to the party next year.
Written by Jed Doane for Matcha in partnership with Utah Office of Tourism.