Flood Safety
Due to record snowpack and high amounts of spring runoff, please be advised of potential flooding that could impact travel plans.
Learn more
Insider's Guide to Ogden
The family behind AndShesDopeToo tour Ogden's winter slopes, islands, water sports, dinosaurs and downtown.
Jennifer and Taylor Killian, the founders of AndShesDopeToo — a worldwide adventure community of women — are among those talented individuals attracted to Ogden's accessible and affordable urban-to-adventure lifestyle (Read: AndShe'sDopeToo: Giving Roots To Adventure). From their home in Ogden, Jennifer and Taylor have unparalleled access to both the outdoors and the city's "fun counterculture vibe" at the foot of the mighty Wasatch Mountains. Building on their mission of connecting people and planet with perspective and purpose, Ogden is ideal for their business and lifestyle — and for raising their family. (Read: A Mom's Take On Sharing Skiing With the Next Generation)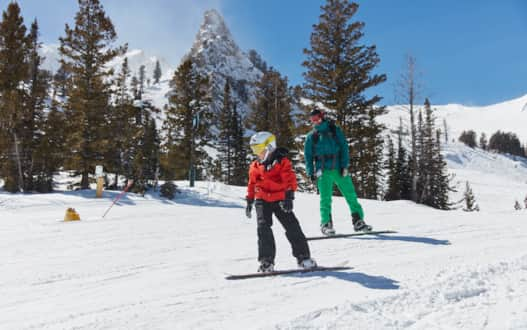 Snowbasin Resort
At Snowbasin, high-speed gondolas, chairlifts and a tram whisk skiers and riders up nearly 3,000 vertical feet above runs for all abilities — including Olympic-caliber downhill. But the Ogden Valley is currently home to some 11,500 of skiable acres with nearly 300 named runs, across three resorts: Snowbasin, Powder Mountain and Nordic Valley. All three of these Ogden ski resorts welcome both skiers and snowboarders and public transit is available from downtown Ogden. (Read: 3 Ogden Ski Resorts That Rival The Best)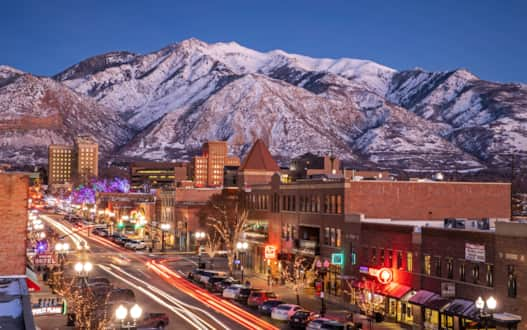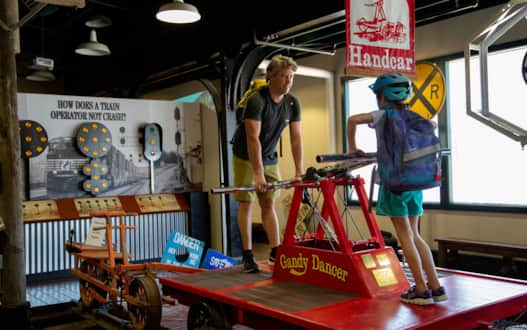 Union Station
In addition to the appropriately located Utah State Railroad Museum, you can explore the John M. Browning Firearms Museum, Browning Kimball Classic Car Museum, and Utah State Cowboy and Western Heritage Museum. There are also two galleries and regular events in the classic train station, whose iconic neon sign keeps watch over historic 25th Street. (Read: Arrive by Train)
Ogden River Parkway
A few walkable blocks north of the city, a $6 million restoration project cleaned up the Ogden River Parkway, creating a peaceful urban fishery with kayaking, floating and running trails. From the parkways right in town or the nearby mountain trails, Ogden has a robust trail network, for hikers, equestrian riders and mountain bikers (Read: More than Downhill Skiing). Learn more about hiking in Ogden.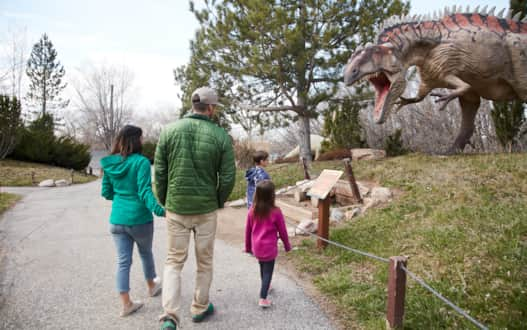 George S. Eccles Dinosaur Park
Many have dreamed of exploring jungles and forests only to discover a land filled with dinosaurs of all shapes and sizes? The George S. Eccles Dinosaur Park is the place to bring that dream to life, with 100-plus exhibits and realistic, full-sized dinosaur replicas, capturing the imagination of young and old alike.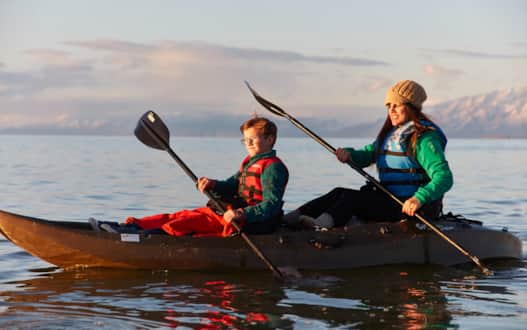 Antelope Island State Park
Spectacular birding, free-range bison and convenient wildlife viewing on the craggy Antelope Island in the Great Salt Lake are accessible via a scenic causeway. Several trails popular with hikers and mountain bikers traverse the mountainous island and the park serves as a great launch point to explore the Great Salt Lake by boat or kayak. Historic Fielding Garr Ranch is a well-preserved and entertaining pioneer ranch house.